Skip to Content
Kitchen Suppression Systems
Georgia's Providers of Fire Suppression Systems
Your business's commercial kitchen depends on a protective system if a fire occurs and threatens to destroy your property. Hoods Unlimited is a proud distributor of ProTex® fire suppression systems for commercial clients to install in kitchen space. These excellent systems from the reputable brand ProTex® give kitchens the assurance that a fire can be contained and extinguished quickly. Our company sells these fire suppression systems to clients throughout the state of Georgia. We're a family-owned and -operated business that values your safety, and we ensure your investment is well worth it.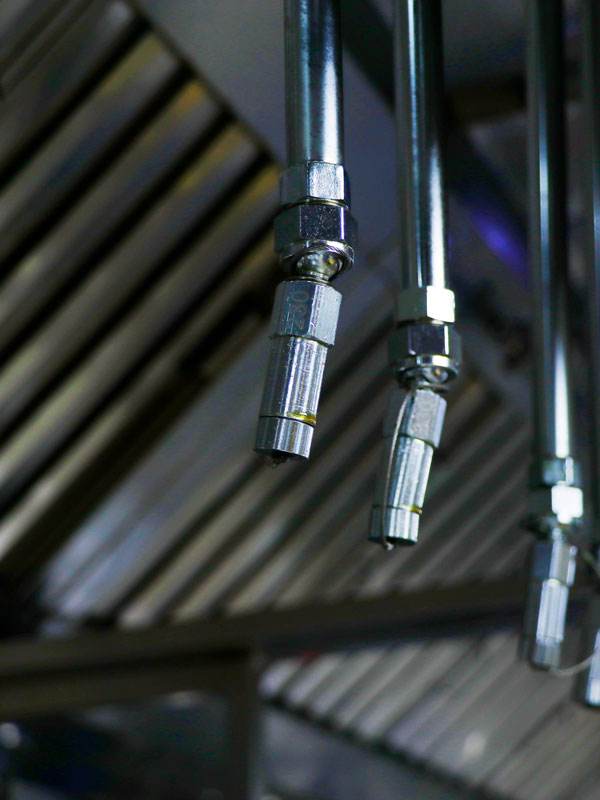 ProTex® System Sales & Regular Care
Hoods Unlimited is dedicated to offering the best fire suppression products and services, paired with outstanding customer service. We provide our customers with reliable ProTex® systems and perform regular care to keep them in top working condition. Contact us if you need any of the following:
Distribution – We're a proud provider of ProTex® Fire Suppression Systems for commercial kitchens in Atlanta and throughout the state. We encourage our customers to invest in one of these systems because they're high-quality and reliable in case of emergencies. Installing a ProTex® system safeguards your kitchen from further damage caused by sudden fires, which are a constant risk for restaurants, hotels, and other businesses that prepare food.
Inspections – Inspecting your fire suppression system is necessary to ensure it stays in optimal working condition. For ProTex® systems, inspections are required twice a year, and our knowledgeable team handles them thoroughly. We examine the components and functionality of your system to make sure it works dependably if you should ever need to activate it. These regular inspections are for your safety and assurance that your investment lives up to its purpose.
Maintenance – Over time, your fire suppression system needs regular care and attention to keep it in top condition. When our team performs maintenance on your system, we address each necessary component with attention to detail and skilled service to ensure it's ready to function reliably if you use it to extinguish a fire. As part of our commitment to your satisfaction, we make sure your system is clean and fully-operational with timely and efficient service.
Don't Wait to Protect Your Kitchen
Don't leave your commercial kitchen vulnerable to destruction from a sudden fire. Get a ProTex® fire suppression system for your business from the trusted team at Hoods Unlimited. We'll help you safeguard your kitchen from the flames with a new system, and we'll take care of the inspections and maintenance to ensure it's ready to use in an emergency. Call us today to speak with a team member about your fire safety needs.
Kitchen suppression systems are required by code to be inspected and maintained by a certified technician every six months and we provide that service.
We sell and install commercial and residential kitchen fire suppression systems.
Call Us for Fire Prevention & Protection