Skip to Content
Kitchen Exhaust Vent Hood Cleaning
Quality Vent Hood Cleaning for a Safe Kitchen
PROTECT YOUR INVESTMENT, YOUR TEAM, AND YOURSELF
One the most important parts to maintaining a clean and safe restaurant is ensuring your commercial kitchen hoods, vents, ducts, and fans are cleaned to bare metal. Not only does having a clean environment for your team to work in increase their productivity, but it minimizes the chance of fires breaking out from grease, clutter, and other flammable materials. Your hood vent system is exposed continuously to grease, and over time, can accumulate and pose a serious fire risk. Our trained and qualified individuals have spent years perfecting our service to make sure we clean your vent hood system thoroughly because we understand that grease can be a major fire hazard.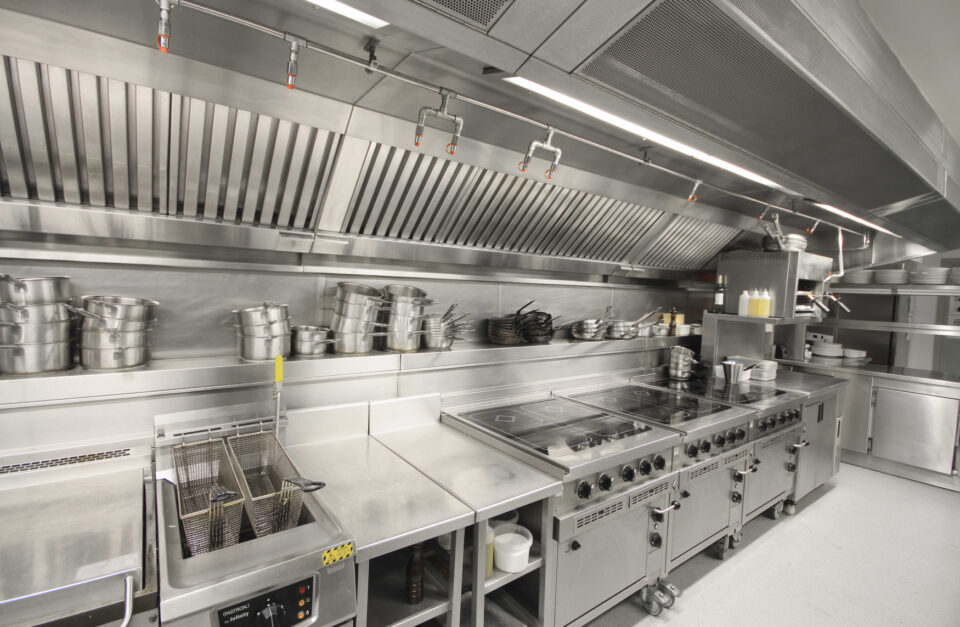 Clients in Various Industries
Hoods Unlimited has worked with businesses of various types that depend on a clean kitchen to feed their customers, visitors, students, staff, and residents. Some common industries of our clients include the following:
Restaurants – The constant cooking at a restaurant can hasten the buildup of cooking grease in the vent hoods, and their business depends on a safe and fully-operational kitchen for breakfast, lunch, and dinner.
Hotels – Hungry guests in rooms and banquet halls depend on the hotel kitchen for room service and catering. They might get calls at any time, so the kitchen must be ready to prepare a single meal or a buffet for 300 people.
Schools – School breakfasts and lunches are essential for the health and happiness of students and faculty. The kitchen staff relies on cooking appliances and ventilation systems throughout the school day to feed hundreds of mouths.
Prisons – Inmates and guards have to eat three square meals a day, which puts the prison kitchen to work, using the stoves to prepare food for countless diners.
Airports – The rush of arrivals and departures circulates hungry travelers and airport staff from around the globe trying to grab a meal before their connecting flights, which depend on the restaurants and cafeterias in the airport.
Hospitals – Patients, medical staff, and custodians alike need to eat while they're at a hospital, and the cafeterias must produce meals at all times of the day and night.
Call Us for Fire Prevention & Protection