Skip to Content
Other Fire Products & Services to Protect Your Kitchen
While fire suppression systems and portable fire extinguishers are crucial devices in a commercial kitchen, Hoods Unlimited covers more of your business needs. The inevitable periodical tasks of battery testing, lighting, and maintaining a clean building call for a professional company specializing in reliable products to make daily operations run smoothly. Our team helps clients throughout Georgia with all these needs to prevent fires and be prepared in emergencies. Our other fire safety products ensure your workplace is safe and up to code, and you'll enjoy our outstanding customer service throughout the process, from sales, to installation, to inspection.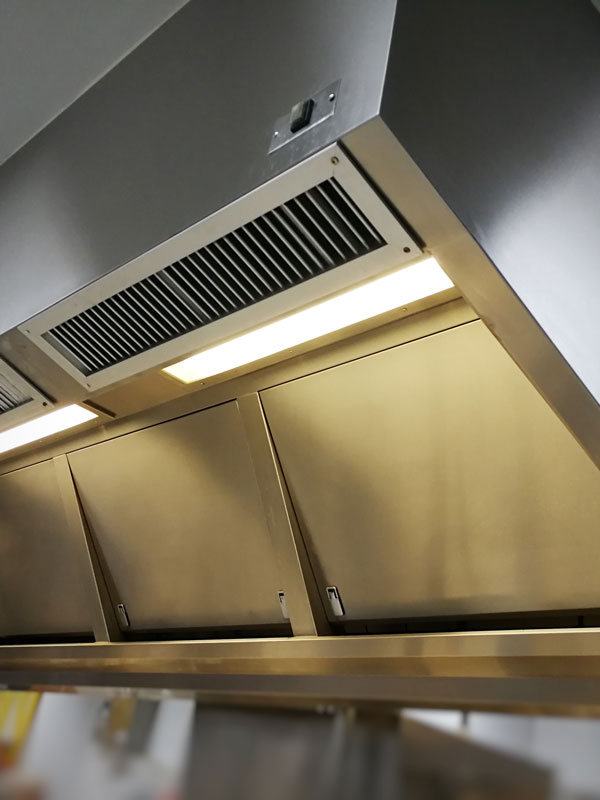 Essential Products & Services for Our Clients
Hoods Unlimited understands the needs of restaurants, hotels, and other businesses with commercial kitchens. To keep them safe and operational, we offer various products and services that encompass lighting, batteries, and other essential needs, including the following:
Exit Lighting and Self-Test Lights – Our team can handle your exit lighting needs to guide staff and customers our of your building in an emergency. We also offer self-test lights that don't require a 90-minute light test. The 90-minute light test takes so long that it can be a pain for businesses to carry out. Self-test lights are an excellent solution to avoid the hassles of testing them yourself.
Battery Testing, Installation, Replacement, and Inspection – Keeping up-to-date on your batteries can be time-consuming and tedious, which is why we help you make sure all your devices have sufficient and long-lasting power. Our team will test the batteries in your smoke alarms and many other devices to ensure a safe and functional workplace. We also install batteries, replace them when needed, and perform inspections.
Accessories – The selection of accessories we provide to businesses in Atlanta and throughout the state mainly include those that you'll find on the roof. We provide grease containment units to safely store your grease and tipping hinges for your exhaust fans. These accessories keep grease from leaking onto the roof and getting into sewer systems and water supply. Grease must be contained, and we offer several options. Exhaust fans require tipping hinges so that they can be properly cleaned. You can get any of these accessories from us in a variety of brands.
Get Service Anywhere in Georgia
Hoods Unlimited is a proud provider of all these products and services to businesses throughout the state. If you need any of the lighting, batteries, or accessories we offer, don't hesitate to contact us for stellar service and reliable products.
Call Us for Fire Prevention & Protection